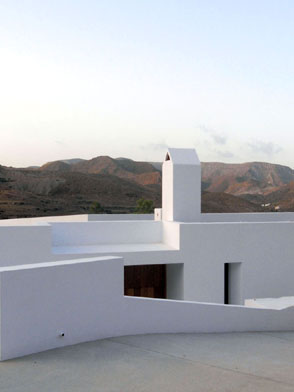 Office Redaelli Speranza
Studio Redaelli Speranza Architetti Associati - Gaia Redaelli, Vito Redaelli, Anna Speranza, originally founded in 1965 with prof. arch. Giulio Redaelli - is a professional and research office set in Italy and Spain, offering professional services in:

_Architectural and urban design and construction site management;
_Design and construction management for public spaces, urban fornitures and landscapes;
_Interior design;
_Co-ordination of projects between various operators and agreement protocols;
_Scientific research for university;
_Organization of cultural exhibition.

The office has several realizations to his name, including public spaces and architectures, and international competition prizes. Special attention is paid in researching contemporary architectural typologies, school buildings, residential buildings, museums, besides urban and landscapes refurbishment of public space.
The office collaborates continuously with an international network of young professional interdisciplinar offices, especially in Spain, England, Portugal, South America.
The office makes use of collaboration of specialistic technical operators - landscape designers, engineers, car traffic monitoring, geologist, graphic designers, and video operators. From 2000 collaborates with Ove Arup & Partners (London, UK) for structural, systems, lightning, acoustic design and fire prevention.