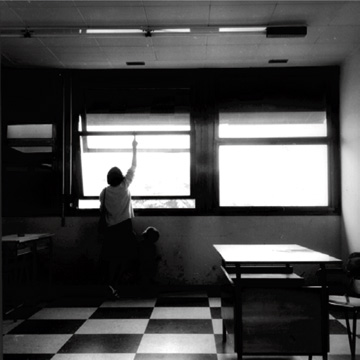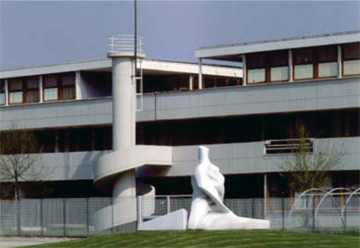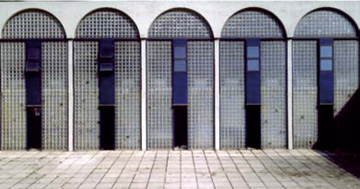 Urban design means also innovating the current architectural models, as it was for the once new secondary school, when the school national law wasn't issued.
The project, done extra-legem, developed various areas, since 1967. Creating a true public building was the fundamental choice in the urban scale, near the town hall and the old town. In the architectural scale, the building is typologically innovative: for one of the first time in Italy, laboratories and classrooms are on the round floor. Offices, secretary's office and dressing rooms are on the first floor, while other classrooms are on the second floor.
The building, protagonist of the intervention, is drawed by horizontal lines alternated to the big classroom's windows, accessibile also from the external monumental spiral staircase.
School and annex volumes complex creates a collective commonspace.
Thanks to this urban design, as well as typological, choice, 45 years later its construction, this architecture is still modern in shape and use.
location
Nova Milanese via Biondi
architects
Studio Redaelli Speranza architetti associati, Milano
Giulio Redaelli, Anna Speranza
client
Comune di Nova Milanese
design team
Ivor Samuels, Romana
design phase
1963-1983
construction phase
1964-1990
published in
Abitare n°385/1999, Editrice Abitare Se gesta, Milano