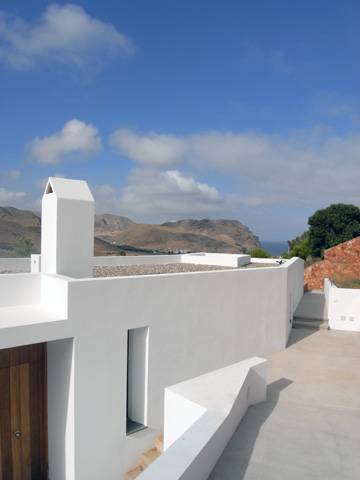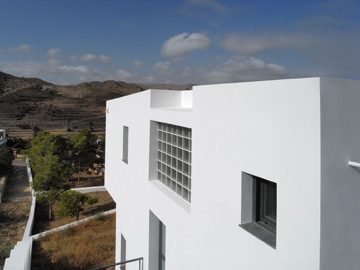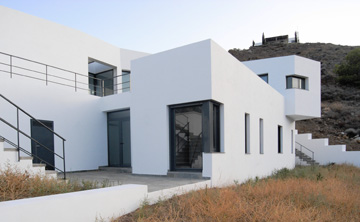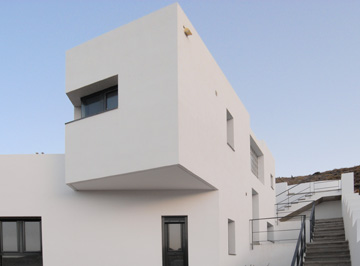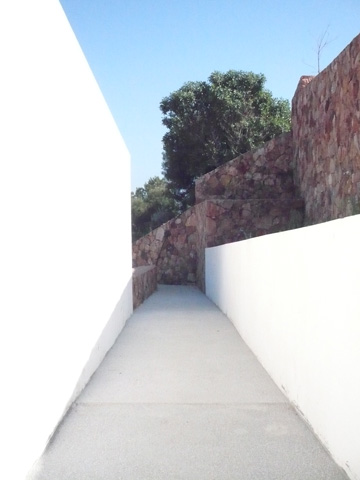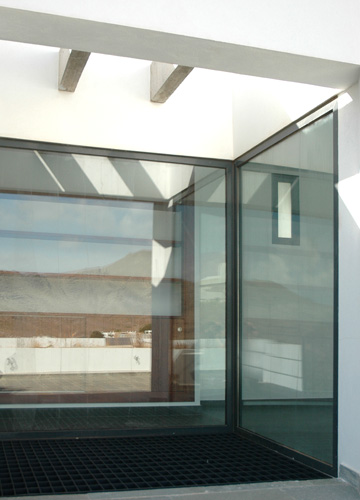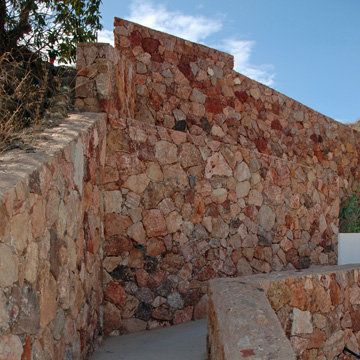 Architecture and landscape: the project faces this aspect, particulary complex in the Cabo de Gata mediterranean protected park in Andalucia.
Topography, but also sea and surrounding hills view, determined a house almost hidden on the street side and opened on the sea side, minimizing the impact on the surrounding landscape, true protagonist of the architectural space.
Because of the steep slope, various retaining walls were builded; they define the house's shape and its relation with topography, like an "animal" anchored on the round.
The living area (with kitchen, living room and music room, with big windows facing a big terrace) is on the entry floor (upper floor); while sleeping area (with bedrooms, a play room and a study) is in the lower floor. A patio breaks thru the building, lightning the lower floor and unitying the two levels.
Also outside spaces unite the building: a pedestrian path with dry-stone walls underline the house's perimeter and connects the various terraces with the swimming pool.
Because of local property developer's need of simple building technologies and because of the will to build a mediterranean architecture, deeply connected with the site, native materials were used – white plaster, stone-dry walls, concrete for the outside floors and Macael stone inside – in a typologically contemporary house.
Well-inserted in territory and landscape, a silent architecture.
Project published on Casabella Almanacco 2009.
location
Cabo de Gata, Almeria, Spain
architects
Studio Redaelli Speranza architetti associati, Milan
Gaia Redaelli, Vito Redaelli, Anna Speranza arch.Diego Brieva
client
private
design team
Carolina de Piña, Jesús León (structures)
design phase
2005
construction phase
2008
published in
Casabella, Almanacco Architetti Italiani 2009