First renovation > 2001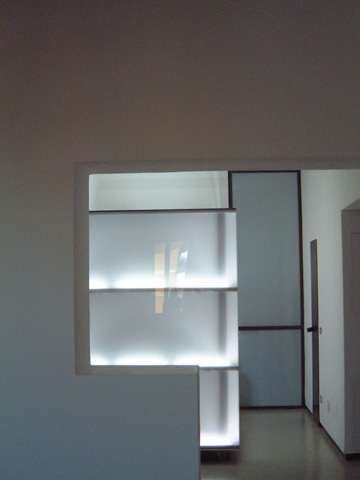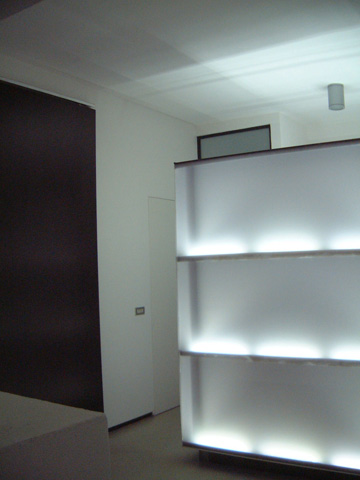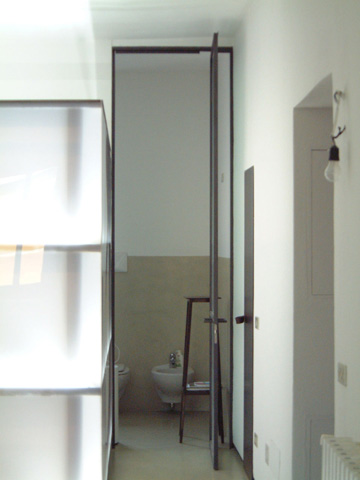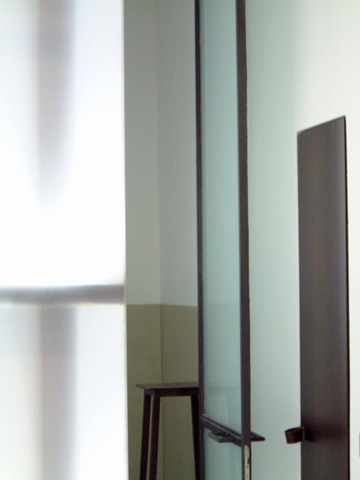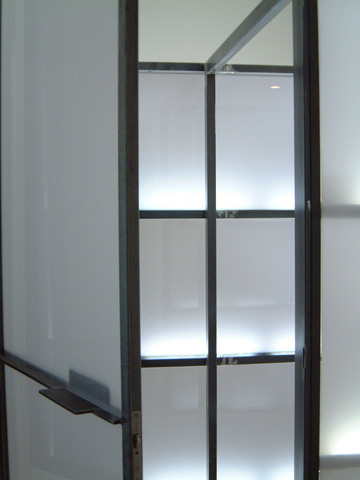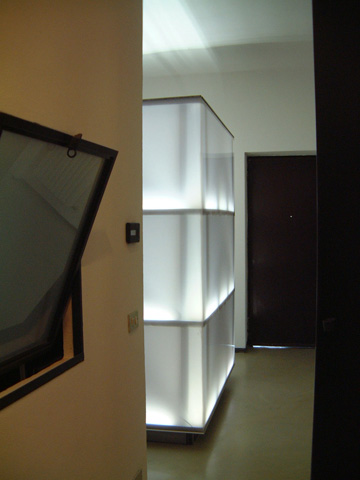 Second renovation > 2011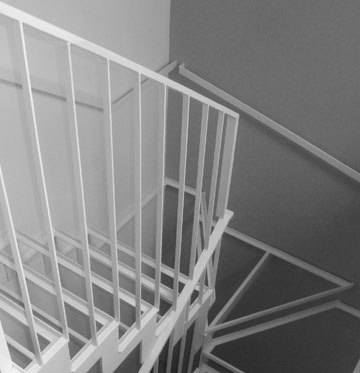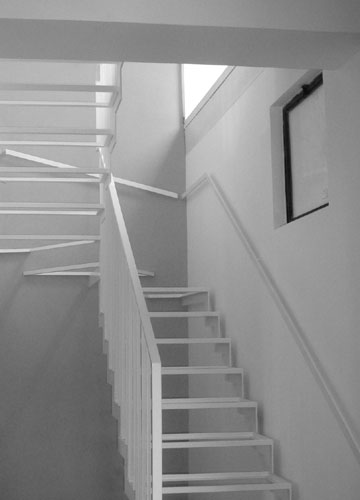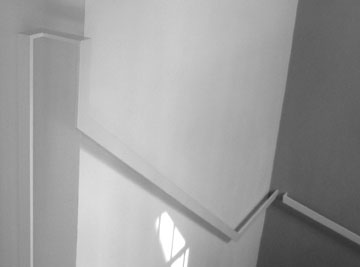 The project is the result of two renovations, performed in 2001 and 2011: this mirrors the changing needs of the same client in terms of space using.
The first intervention concerned the inferior floor, for "single" client: a true architectural lightning sculpture, made in iron and etched plexiglass, was created as a walk-in closet; its semi-transparence allowed to see the client's clothes, becoming a changing object into the house landscape. The new dark green epoxy resin floor gives continuity to space's sequence.
The second intervention involves the upper apartment, in order to obtain a whole new flat for a four people family. The connection is created by a new iron and glass stair, a semi-transparent object in relation with the walk-in closet that allows the light of the upper floor to descend downstairs. Because of a higher lightness, the living area is set upstairs, in an undivided space that contain the kitchen and the living/dining room with double exposure facing two terraces. For the same reason, the wooden roof was painted white. The lower floor is divided in three bedrooms, surrounding the translucid walk-in closet.
location
Milan
architects
Studio Redaelli Speranza architetti associati, Milan
Gaia Redaelli, Vito Redaelli, Anna Speranza
client
private
design team
Pierluigi Russo, Fabiola Quieti
design phase
first renovation 2000; second renovation 2011
construction phase
first renovation 2001; second renovation 2011
photos
Vito Redaelli