hectares > urban design
2006 > RESIDENTIAL AND COMMERCIAL BUILDING, SOCIAL HOUSING AND PIAZZA FRETTE, SOVICO (MI)
Renovation, reuse of Frette division project and refurbishment of the central square in Sovico (MI)
photos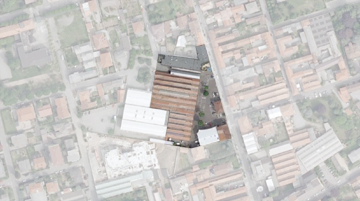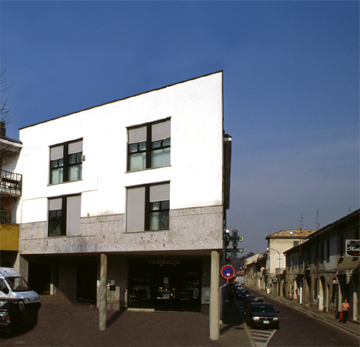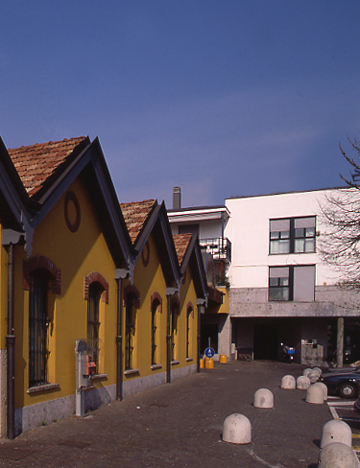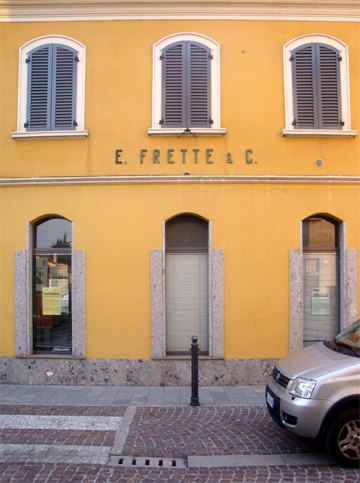 Trasforming Frette – one of the oldest factories of Brianza – in town's functional and symbolic centre: that's the aim of the project which, started in 1983 and ended in 2006, was one of the first developement of an old factory for contemporary uses in Lombardy.
Located on town's central urban axis, the project keep carefully the most important shed-covered buildings, turning them into new functions, as a bank and a shopping centre.
Other less interesting buildings are pulled down in order to create a central urban space surrounded by new architectures: housing for the elderly, A.S.L. headquarters and residential biuldings, while Frette's ex-porter-lodge becomes Sovico's civic centre in the central zone of the public space.
The project elaborate one of the fundamental principles of contemporary european urban design: resolving the contradiction between preservation and transformation. Preserving town's historical martix on one hand, and introducing new urban functions needed today on the other hand, the project define a (new) place, actualizing the past in a contemporary way.
location
Sovico (Mi)
architecs
Studio Redaelli Speranza architetti associati, Milan
Anna Speranza, Gaia Redaelli, Vito Redaelli with arch. Giulio Redaelli
client
Comune Sovico, Immobiliare Milano,Banco Desio e Brianza
design team
Ivor Samuels, Laura Bossi
design phase
1983-1998
construction phase
1984-2006
photos
Vito Redaelli