hectares > urban design
2012 > HOUSING, HOTEL AND COMMERCIAL BUILDINGS IN BOVISA, MILAN, 2010
Real estate development of an urban area in Bovisa district, Milan
photos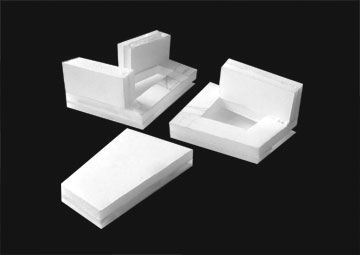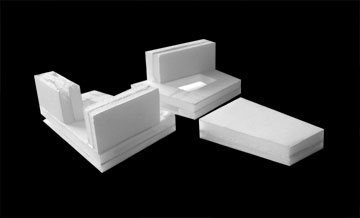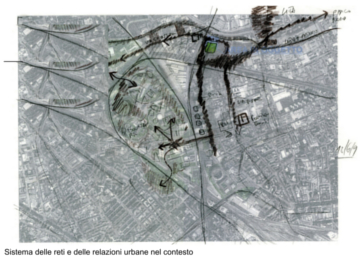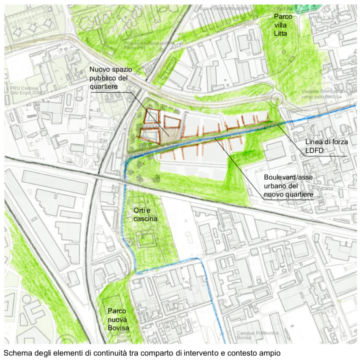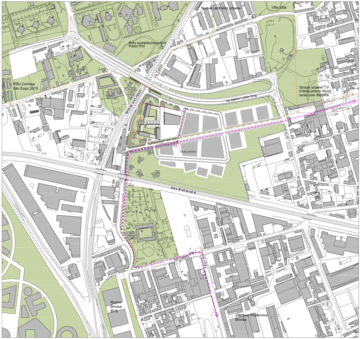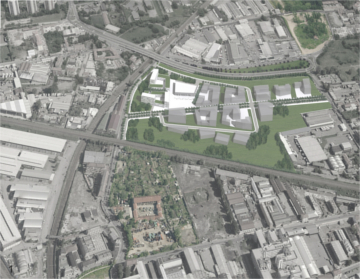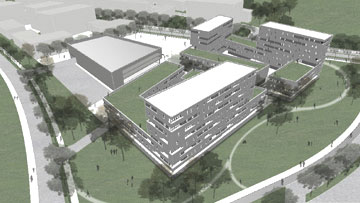 The aim of the project is to develop an abandoned quarry (mine) located in the heart of Bovisa, industrial district in the north of Milan: an environmentally difficult situation, set in an uncertain urban context, surrounded by small craft centres in transformation, roads and railways, but not far from strategical urban functions, like Politecnico Bovisa and the new Triennale seat.
The main rule of the project is to reconstruct the interrupted "urban network": not only inside the project area – along a boulevard where the new buildings and public spaces will be realized – but also in the most important places of Bovisa district. The new boulevard is designed to correlate villa Litta park in the north; create a cycle-pedestrian path to the university in the south and generate a future urban continuity westbound.
Various buildings, with clear contemporary character, convert this abandoned area and integrate it with the Bovisa district and the city of Milan, with new functions connected to university, respecting site's industrial character.
The project coordinate itself programmatically and spatially with the other transformations taking place in its immediate proximity.
location
Milan
architects
Studio Redaelli Speranza architetti associati
Gaia Redaelli, Vito Redaelli, Anna Speranza
client
Società Sammarco 2000 S.r.l.
design team
Paolo Furlanis
design phase
2009-2012